Personalized Preparation for the SAT and ACT
College Bound Test Prep offers a personalized and affordable alternative to traditional SAT and ACT preparation. We teach individualized Zoom online classes and offer private tutoring online to students across the world. We are not a large company; rather, we are a small business striving to offer personalized and useful SAT and ACT preparation. We constantly adapt the classes to meet the needs of our students. Our goal is to assist our students in being successful on these important college entrance exams!
View our courses or call for more information
Our Courses
Let Us Help You Get The Results You Are Looking For
SAT Classes
The SAT is a reasoning test. The questions can be tricky, but most students have enough time to finish each section. Our SAT classes cover content, strategy, and timing for the Reading, Writing & Language, Math, and Essay sections.
ACT Classes
The ACT is a knowledge-based test. The questions are straight forward, but the test is fast. Our ACT classes cover content, strategy, and timing for the English, Math, Reading, Science, and Essay sections.
Our Courses Offer Solid Results
The SAT and ACT evaluate not only what you know but also how you take the test. Through content review, guided practice, and strategy application, we will help you be more comfortable and prepared for test day.
Preparing For Your Future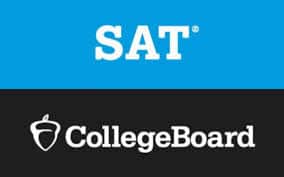 What Our Students Have to Say
"I wanted to pass along some feedback from Jacob about his experience with you and the class. After the last session he came home and told us 'I'm actually going to miss the classes and the group time with Mrs Short. She is really cool.' So thank you for your class training. I think Jacob has the right level of confidence going into it. "
"The classes really helped me figure out how to answer the questions and learn strategies. It was a great environment, I felt comfortable asking questions, and I got good answers."
"I feel more comfortable and have a solid approach for when I take the SAT. This class helped me to know what and how to study."
"Can't thank you enough for working with Aiden! He came home 'almost' excited!! Which says a lot about you! He was dreading it!!! He seems super comfortable now about it ... Thank you!!!"
Join Our Hundreds of satisfied Students​ Today!
Our business has grown by word of mouth - one happy student at a time. Our goal is help students feel prepared for their SAT or ACT testing experience. We can help you, too!